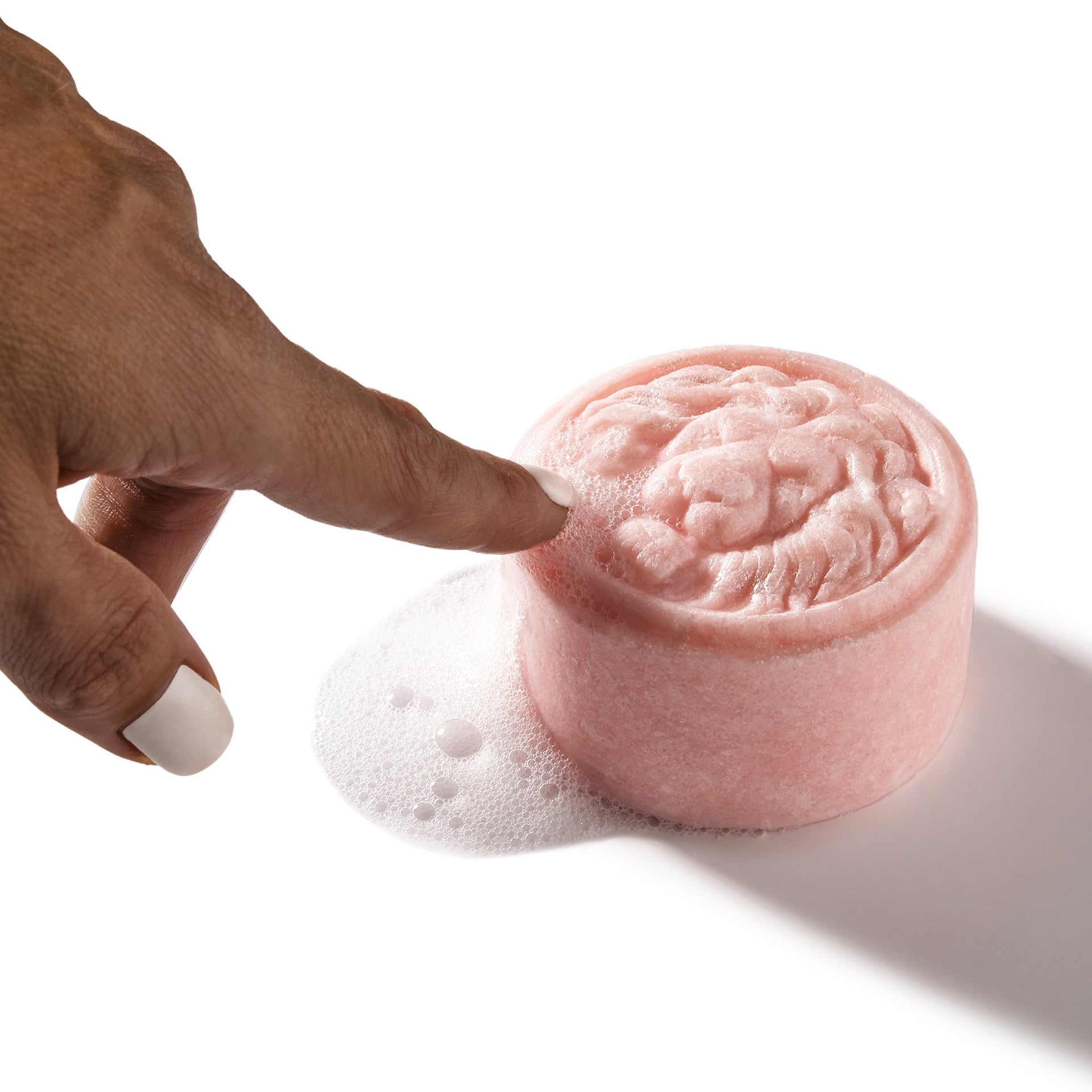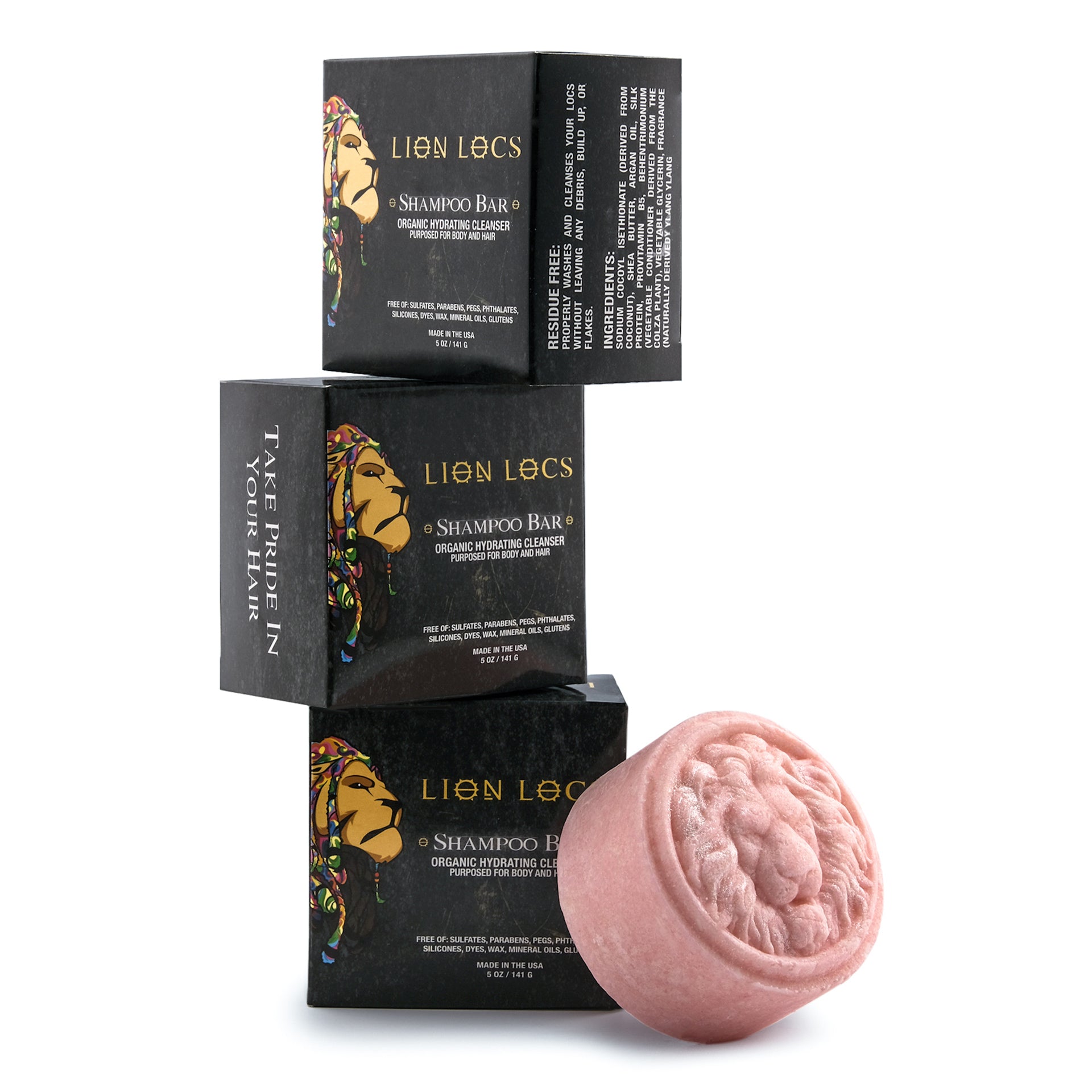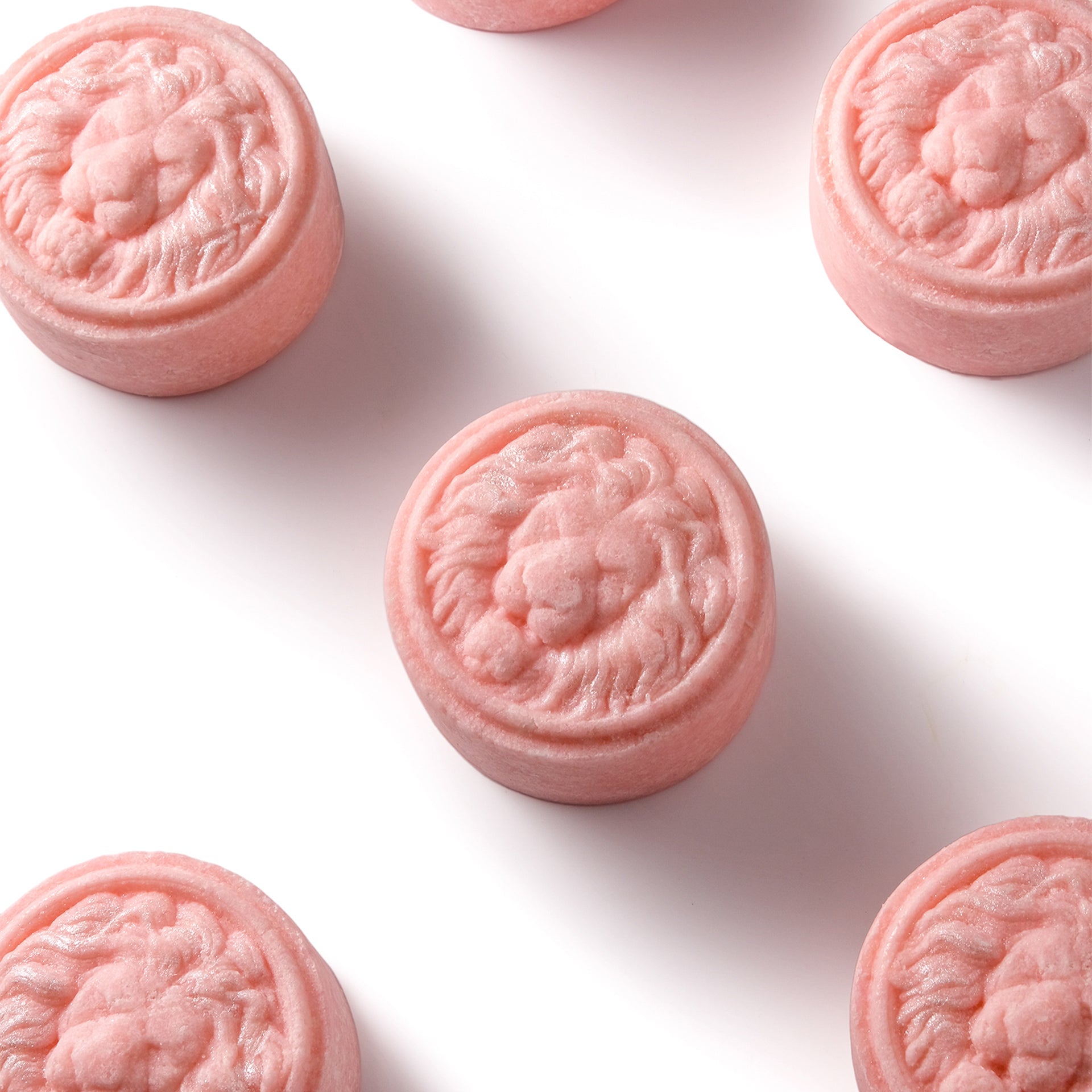 Dreadlock Shampoo Bar & Conditioner
• Super foamy dreadlock shampoo bar and conditioner thats perfectly ph balanced
• Hydrating Heavy Lather easily cleanses your locs, scalp and skin
• Won't damage or dry out your locs
• Handpicked natural ingredients for all loc hair types
• 100% Organic, Vegan and cruelty-free
Lion Locs vegan and unisex lightweight bar shampoo and conditioner for natural hair that cleanses, hydrates, and softens. A travel friendly large 5oz dry shampoo bar specifically created to substitute your standard over-the-counter liquid shampoo filled with chemicals that damage your hair and dry your scalp. This loc bar for dreadlocks uses organic ingredients, is free of chemicals, vegan, and useful for ALL hair types, styles, and ages. Prevents hair loss, breakage, build-up, and safely removes dirt and debris with its neutral ph level. The fragrance is also derived naturally to keep your hair lively, smelling amazingly fresh, and shiny. Add moisture and life to your locs to the next level for a positive difference you can see, touch, and feel!
HAIR: Wet hair and bar. Apply bar directly to locs and lather from roots to tips or lather into palms and apply to locs from roots to tips. Rinse thoroughly and repeat as needed.
BODY: Make sure your skin is wet and well-rinsed before you wash with bar soap. Work the soap into a nice lather directly to the skin or in your palms and apply to the body. Rinse and repeat as needed.
Vegan Ingredients worth bragging about:
SODIUM COCOYL ISETHIONATE (DERIVED FROM COCONUT), SHEA BUTTER, ARGAN OIL, SILK PROTEIN, PROVITAMIN B5, BEHENTRIMONIUM (VEGETABLE CONDITIONER DERIVED FROM COLZA PLANT), VEGETABLE GLYCERIN, FRAGRANCE (NATURALLY DERIVED), YLANG YLANG ESSENTIAL OIL
See How It Works
No chemicals, residue, or build-up.
YES! IT'S GREAT FOR ALL LOC TYPES
YES! IT'S FOR ALL GENDERS
YES! 100% ORGANIC SHAMPOO BAR
Shampoo bar for locs
The Reinvented Dreadlocks Shampoo Bar
Safely and easily cleanse your locs and scalp with this super foamy loc bar. Rinses easily without damaging or drying out your locs.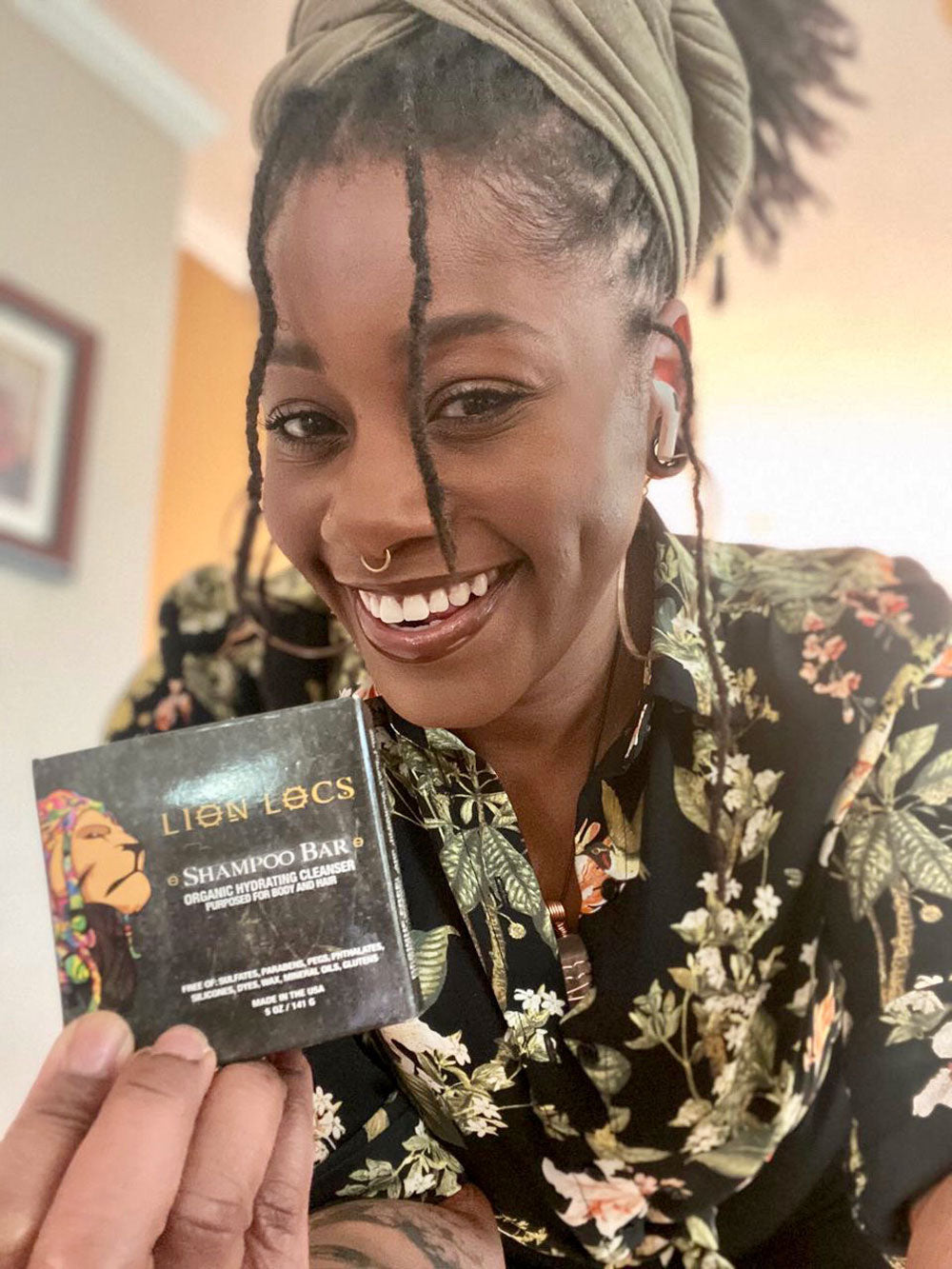 WHAT IS A BAR SHAMPOO?
A shampoo bar is a solid form of an over-the-counter liquid cleanser. Lion Locs' shampoo bar doesn't contain the same detergents found in many liquid shampoos, which typically strip hair of important natural oils. By cutting down on chemicals found in most common shampoos, your hair is able to maintain its natural moisture levels, so it can grow stronger and more resilient.
HEALTHY CLEANSE
Over the counter liquid shampoos are filled with chemicals that are detrimental to your hair, scalp, and skin. Wash your hair and body with confidence knowing this bar shampoo, is blended with hearty, impactful elements that clean and hydrate harmoniously. Effectively penetrate deep into your hair and scalp with a beautiful lather to remove debris, build-up, and residue safely
REFINE & RESTORE
Adequately cleanse debris, residue, and build-up from your roots, locs, and scalp without damaging your hair. This balanced ph level bar soap is hand-made specifically to rejuvenate your dreadlocks without causing itchy split ends, skin irritation, or overall dryness
This was my first time trying a shampoo bar for my locs, and I simply love it. It lathers easily and really clean my locs making them feel soft and smooth. It also took away any oil and other things that can turn the ends of my locs brown. I was really amazed at the color of my locs after I washed it. My locs appeared more naturally black without the tinted brown.
- Ms. C
Awesome!!
Fantastic product!! Feels great and doesn't dry out my locs. I've tried several other loc shampoos and they dry my scalp out. It's moisturizing and my locs shine. So very happy!!
Dreadlocks Shampoo Bar FAQs
A Dreadlock Shampoo Bar, also known as a Loc Bar Shampoo or Shampoo Bar for Dreadlocks, is a solid form of shampoo specifically designed for individuals with dreadlocks or locs. Unlike liquid shampoos, these bars come in a compact, solid form that is easy to handle and travel-friendly. They are formulated with ingredients that cater to the unique needs of dreadlocks, such as residue-free cleansing and maintaining the integrity of the locs. Using a Dreadlock Shampoo Bar can help keep your locs clean, healthy, and well-maintained, as it removes excess oil, buildup, and debris without compromising the structure of your dreadlocks.
Using a Dreadlock Shampoo Bar is quite simple. Wet your hair thoroughly, then rub the shampoo bar directly onto your scalp and along the length of your locs. Alternatively, you can create a lather by rubbing the bar between your hands and then applying it to your hair. Massage the lather into your scalp and dreadlocks, ensuring that all areas are covered. Rinse thoroughly with warm water until all the shampoo residue is removed. Remember to let the bar dry completely between uses to extend its lifespan.
Yes, Dreadlock Shampoo Bars are suitable for all hair types, not just dreadlocks or locs. While these bars are specifically formulated to address the unique needs of dreadlocks, they can also be used by individuals with other hair textures. The ingredients in a quality Dreadlock Shampoo Bar can promote overall hair health by gently cleansing the scalp and hair without stripping away natural oils. Therefore, whether you have straight, wavy, curly, or kinky hair, you can still benefit from using a Dreadlock Shampoo Bar.
Yes, using a Dreadlock Shampoo Bar can be beneficial for addressing scalp issues such as dandruff or itchiness. Many dreadlock shampoo bars are formulated with ingredients known for their soothing and anti-inflammatory properties, such as tea tree oil or neem oil. These ingredients can help calm an itchy scalp and reduce dandruff. Additionally, the gentle cleansing action of the shampoo bar can remove dirt, oil, and dead skin cells, promoting a healthier scalp environment. However, if you have persistent scalp issues, it's advisable to consult with a dermatologist.
The lifespan of a Dreadlock Shampoo Bar can vary depending on factors such as frequency of use and how well it is stored. On average, a single Dreadlock Shampoo Bar can last approximately two to three months with regular use. To prolong its lifespan, make sure to keep the bar in a well-drained soap dish or container between uses. This allows it to dry completely and prevents it from sitting in water, which can cause it to soften or dissolve faster. By taking proper care of your Dreadlock Shampoo Bar, you can maximize its usage and enjoy the benefits for an extended period.