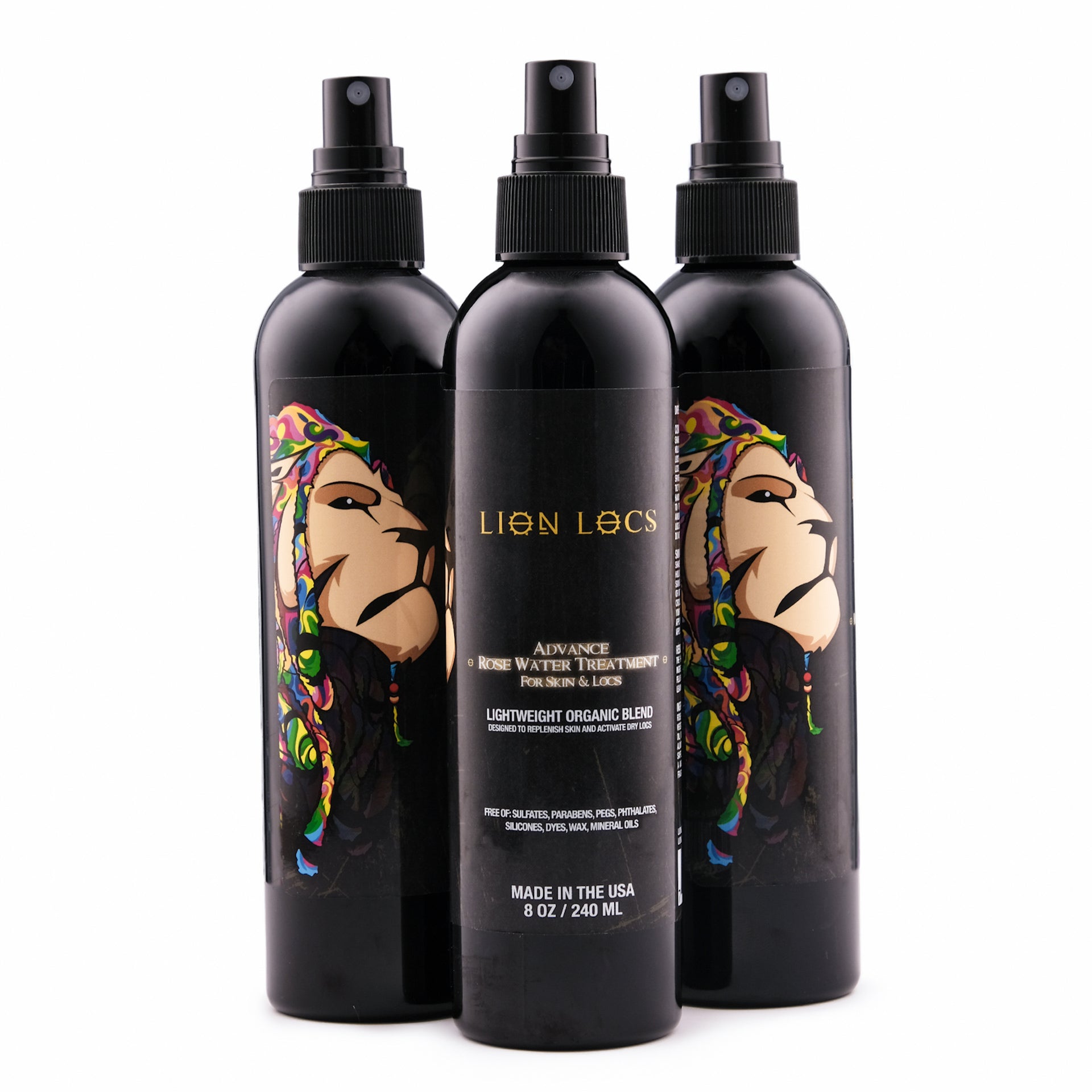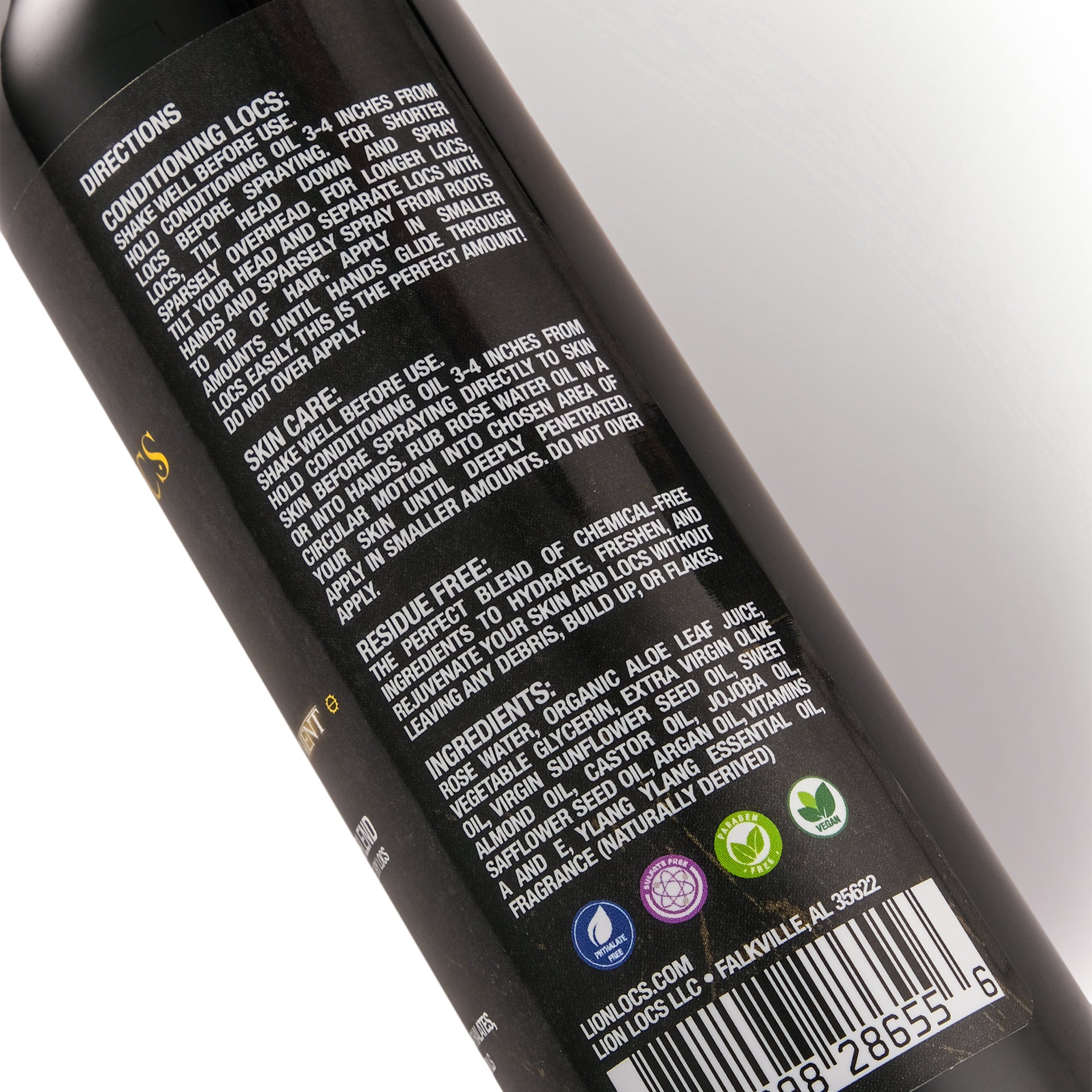 Advanced Rose Water Spray Treatment
• Rose water for locs helps refresh dry hair, soothe itchy scalp, and encourage healthy shine
• Rosewater and glycerin helps in strengthening hair, leading to less formation of split ends and damage
• Won't damage or dry out your locs
• Handpicked natural ingredients for all loc hair types
• 100% Organic, Vegan and cruelty-free
Lion Locs' Advanced Rosewater for locs is perfect for your hair! This spray moisturizer starts with hydrating rosewater to treat your locs to its gentle care. Glycerin and organic aloe leaf juice are added for more hydration and protection from heat damage. Then this lightweight mixture features an oil blend that will have your locs nourished, strengthened, moisturized, and looking their absolute best every day! The 100% pure organic oil blend includes carrier and the highest quality essential oils imported from India with no dilution: extra virgin olive oil, virgin sunflower seed oil, sweet almond oil, castor oil, jojoba oil, safflower seed oil, Argan oil, and ylang-ylang.
Proudly silicone and sulfate free with ingredients worth bragging about:
100% ORGANIC: ROSEWATER, ALOE LEAF JUICE, VEGETABLE GLYCERIN, EXTRA VIRGIN OLIVE OIL, VIRGIN SUNFLOWER SEED OIL, SWEET ALMOND OIL, CASTOR OIL, JOJOBA OIL, SAFFLOWER SEED OIL, ARGAN OIL, VITAMINS A AND E, YLANG YLANG, FRAGRANCE (NATURALLY DERIVED)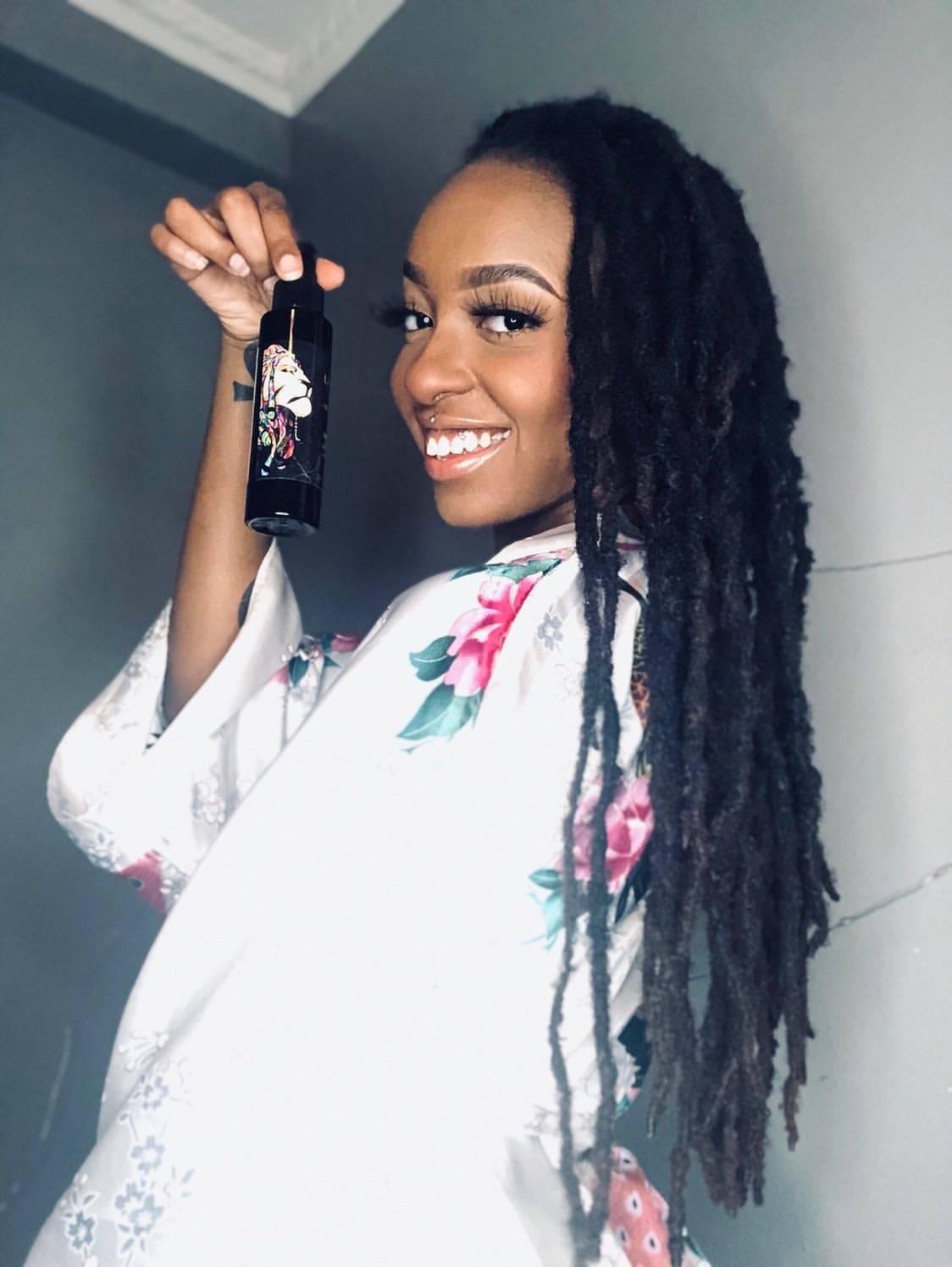 See How It Works
Use Rose Water Spray to Hydrate Your Hair
YES! KEEPS YOUR HAIR MOISTURIZED
YES! IT SOOTHES DRY SCALPS
YES! 100% ORGANIC AND VEGAN
CO WASH FOR LOCS
How We Reinvented Rose Water Spray
Our rose water spray for locs is more than just a a moisturizer. It helps locs nourished, strengthened, and looking their absolute best every day!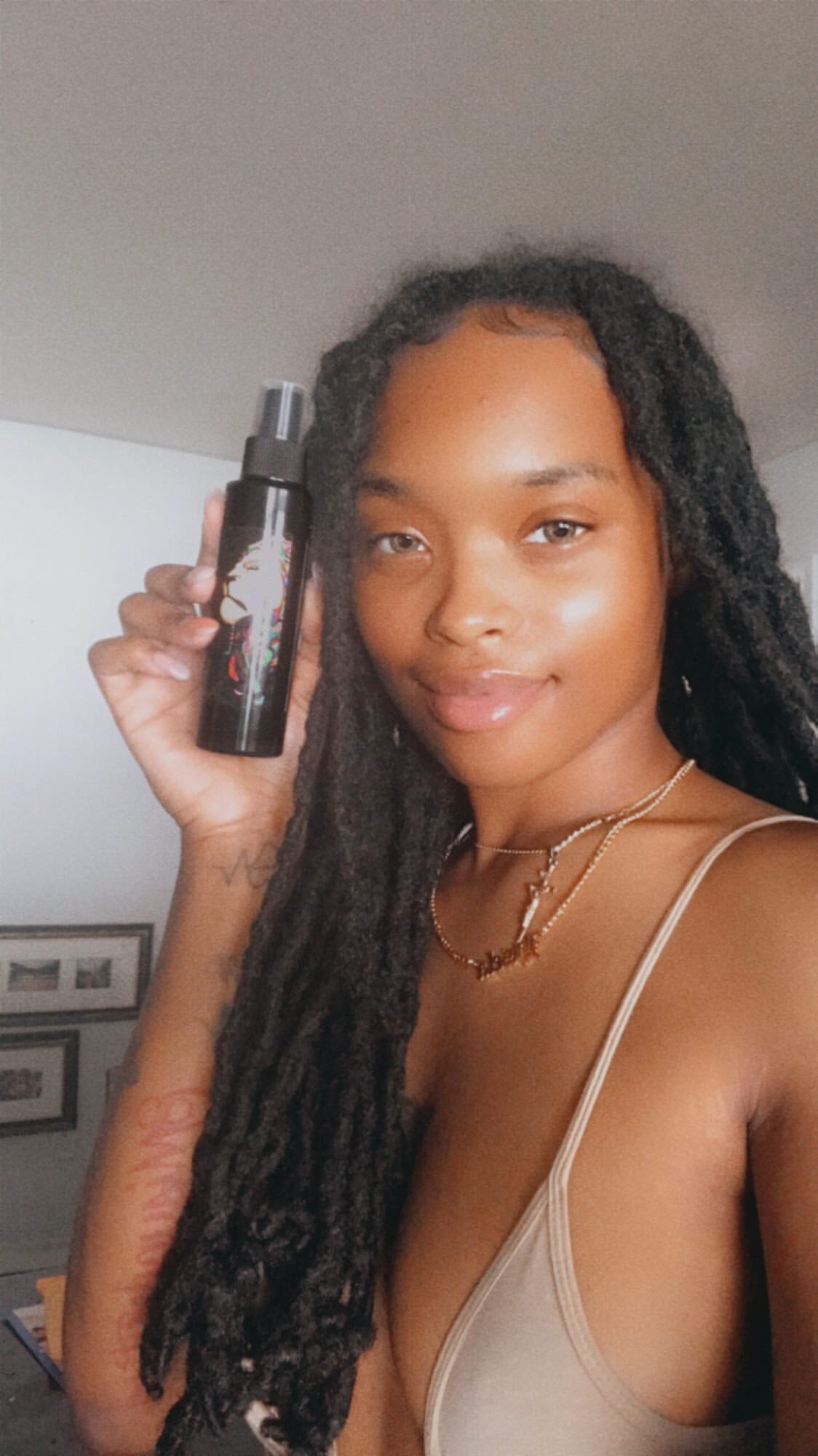 REJUVENATION SPRAY
Distinctively formulated pure organic rosewater with essential, and carrier oil blends directly targeted for hair resurgence, protection, and growth. Rekindle your looks with this unique composition to make your hair and skin instantly healthier, brighter, and smell amazing!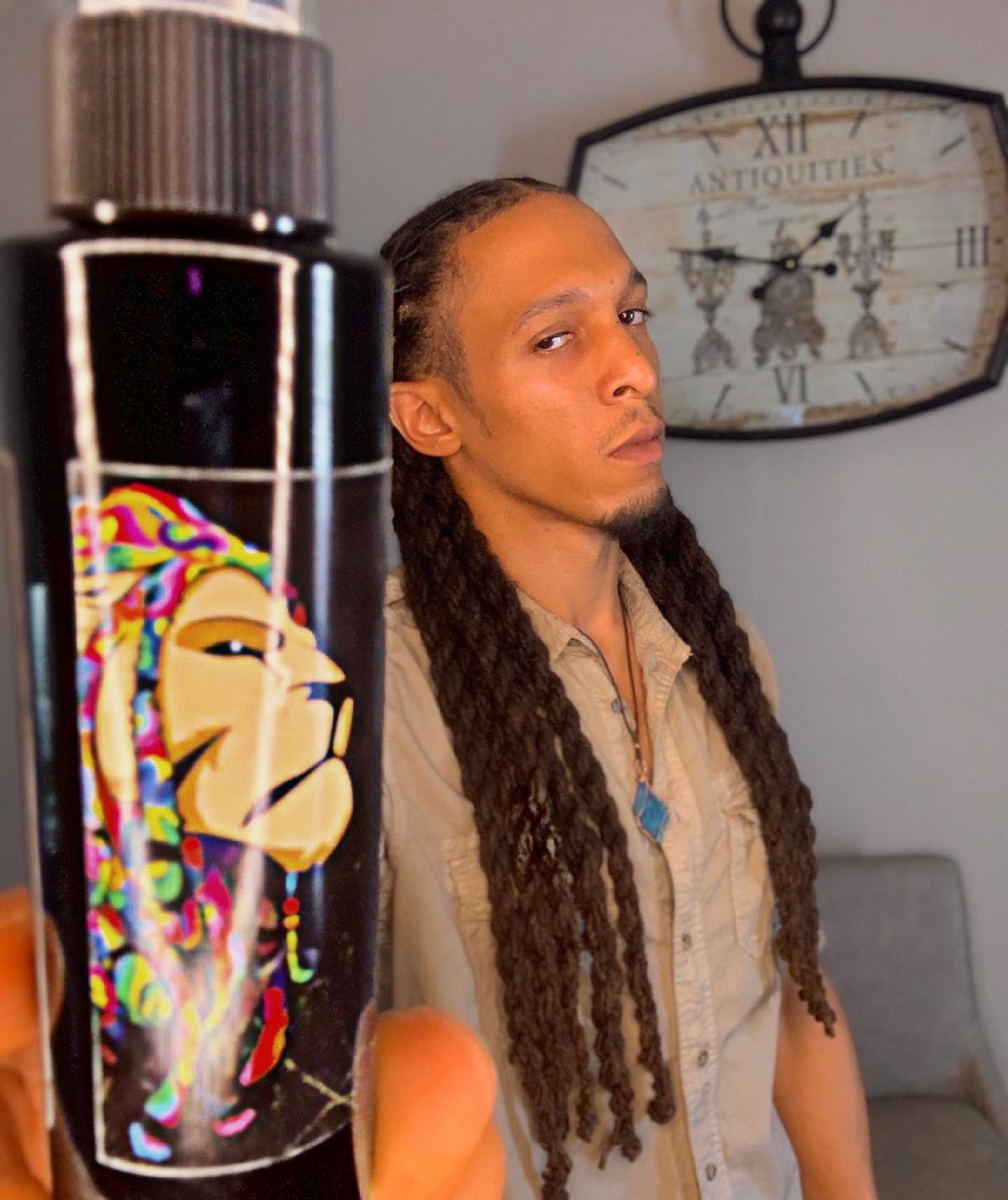 HEAT PROTECTANT
Rosewater and vegetable glycerin loaded with superior, undiluted grade A oils imported from India. This impressive blend not only brings your locs and skin to life, but glycerin locks in key ingredients shielding your hair from frizz, split ends, breakage, and other negative occurrences caused by intense temperatures.
LIGHTWEIGHT
Easy spray, spritz and go. Perfectly blended concotion of all the right ingredients to rebuild, resurrect, and repair dry, thirsty locs and bring your skin to life. This lightweight rosewater blend is perfect as a body oil and inbetween twists without making your hair heavy, greasy, or leaving behind messy oil stains.
This product is beyond amazing and should be number #1 rated over the known loc product of Jamaican mango and lime. Yes! That's right! I said that right! This product is better than Jamaican Mango and Lime.
- Jazmine
Amazing Light weight product
This rose water spray treatment is just the right amount of oils to calm your scalp without it feeling heavy or leaving excess buildup.
Smells great
I use this product on my locs. Love the smell. Dislike the bottle size for the price.
It's aiit
Smells great and all I like it....just wanted some more in the bottle you know lol
Advanced Rose Water Spray Treatment
Rose water Spray FAQs
Yes! Lion Locs products moisturize your scalp with natural ingredients, helping to stop dandruff at the source.
Rose Water Spray for Dreadlocks is a specially formulated spray that combines the natural essence of roses with other nourishing ingredients. It provides numerous benefits for maintaining healthy and vibrant dreadlocks. Rose water is known for its hydrating and soothing properties, making it ideal for dry and itchy scalps often associated with dreadlocks. Additionally, it helps to balance the pH level of the scalp and hair, promoting a healthier environment for locs to thrive. The gentle floral scent of rose water adds a refreshing aroma to your hair, enhancing the overall experience.
Using Rose Water Spray for your Dreadlocks is simple and convenient. Start by shaking the bottle to mix the ingredients. Hold the spray bottle at a distance from your locs and mist the rose water evenly onto your scalp and dreadlocks. Gently massage your scalp to distribute the spray throughout your hair. You can use the rose water spray as a refreshing mist between washes or as a detangling aid before grooming your locs. It's a versatile product that can be used daily or as needed to keep your dreadlocks hydrated, fragrant, and manageable.
Absolutely! Although Rose Water Spray is commonly associated with dreadlocks, it can be used on various hair types. Rose water has hydrating properties that benefit all hair textures, from straight to curly, wavy to kinky. It helps to moisturize dry hair, reduce frizz, and add a natural shine. Additionally, the soothing properties of rose water can calm irritated scalps and provide relief from itchiness. Whether you have dreadlocks or not, incorporating Rose Water Spray into your hair care routine can be beneficial for promoting overall hair health.
Yes, Rose Water Spray can help maintain a pleasant scent in your dreadlocks. The gentle floral aroma of rose water provides a refreshing fragrance that lingers in your hair throughout the day. By misting the spray onto your dreadlocks, you can enjoy the delightful scent while also benefiting from its hydrating and soothing properties. It's an excellent alternative to synthetic fragrances and can leave your locs smelling fresh and natural.
The longevity of a bottle of Rose Water Spray depends on various factors, including frequency of use and the size of the bottle. On average, a standard-sized bottle of Rose Water Spray can last approximately one to three months with regular use. However, this estimate may vary depending on individual usage patterns. If you use the spray daily or apply it generously, you may go through the bottle more quickly. To make your Rose Water Spray last longer, you can adjust the amount you spray or consider purchasing a larger size bottle.