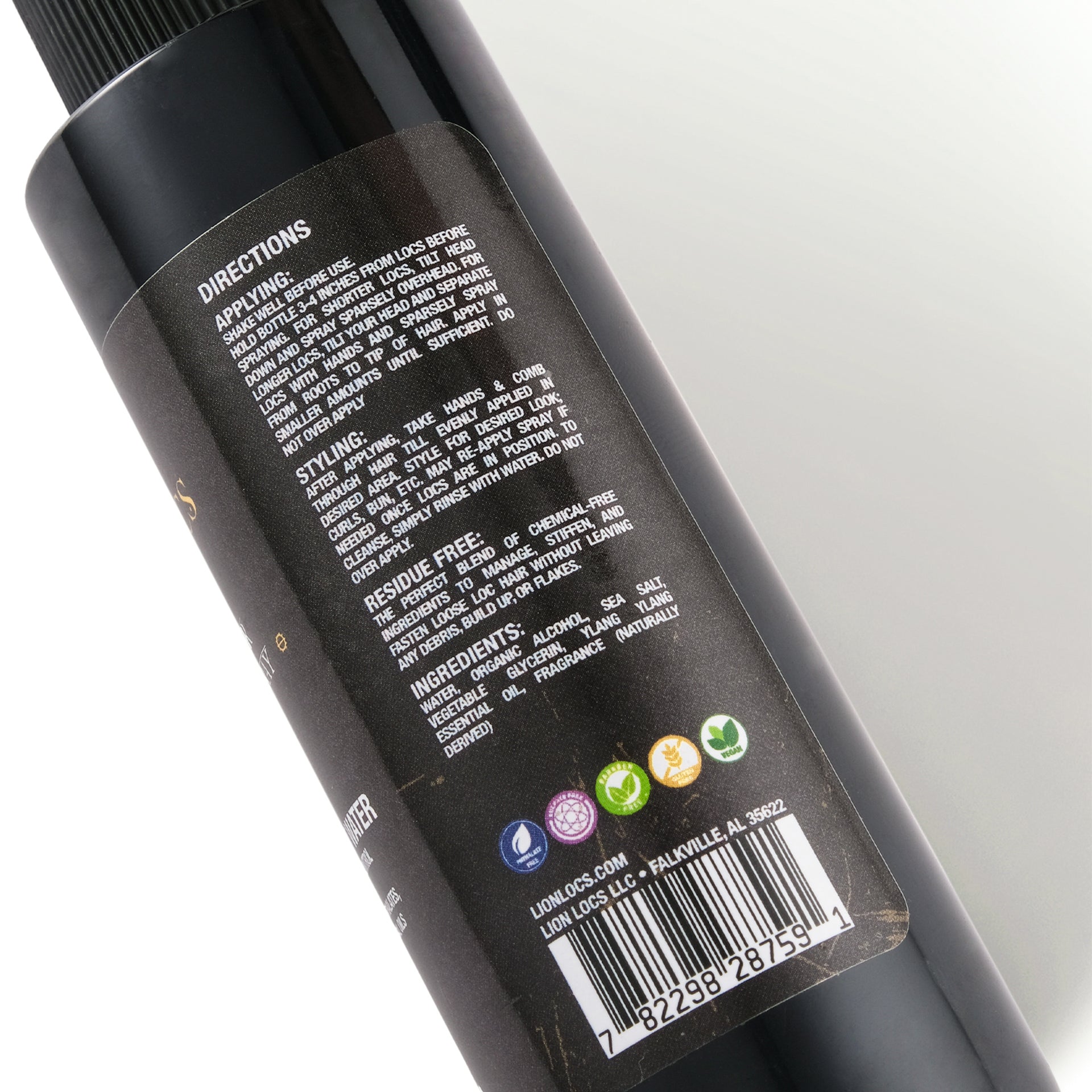 Sea Salt Hair Spray For Locs
• Sea salt hair spray for locs tightens, supports growth, repairs damage and is perfect for styling
• Discourages dread rot, reduces moisture, dandruff and improves scalp for healthy locs
• Won't damage or dry out your locs
• Handpicked natural ingredients for all loc hair types
• 100% Organic, Vegan and cruelty-free
Our sea salt hair spray for locs is great for adding sheen, texture, blood circulation in the roots of your hair follicles, fighting dread rot, and styling for all loc types, styles, and ages. For mature locs, saltwater adds brightness to your hair and is a great substitute to chemical heavy, over-the-counter hairsprays. For starter locs and new hair growth, our saltwater spray is perfect for accelerated the loc tightening process. It's a known fact that salt draws out moisture; which in turn prevents dread rot, and escalates locking for new and stray away hairs. Vegan, organic, and unisex derived of only natural Ingredients: aqua, sea salt, vegetable glycerin, argan oil, aloe vera juice, provitamin b, ylang ylang essential oil, fragrance (naturally derived).
Shake well before use.

Hold bottle 3-4 inches from locs before spraying. For shorter locs, tilt head down and spray sparsely overhead. For longer locs, tilt your head and separate locs with hands and sparsely spray from roots to tip of hair. Apply in smaller amounts until sufficient. Do not over apply.

Styling / Locking:
After applying, take hands & comb through hair with hands till evenly applied in desired area. Style for desired look; curls, bun, retwist, etc. Works great with starter locs for additional tightening. May re-apply spray if needed once locs are in position. To cleanse, simply rinse with water.
Proudly silicone and sulfate free with ingredients worth bragging about:
100% ORGANIC: WATER, SEA SALT, VEGETABLE GLYCERIN, ARGAN OIL, ALOE VERA JUICE, PROVITAMIN B, YLANG YLANG ESSENTIAL OIL, FRAGRANCE (NATURALLY DERIVED)
See How It Works
No chemicals, residue, or build-up.
YES! IT REDUCES ITCHING AND DANDRUFF
YES! GET A SCALP & SKIN BOOST
YES! IT IS 100% ORGANIC AND HEALTHY
Saltwater hair spray
How We Reinvented Sea Salt Hair Spray
We created this spray for loc styling, retwists, control, natural hair growth, and scalp rehabilitation. It adds volume and texture, lightly stiffens, and controls your hair without damaging your dreadlocks.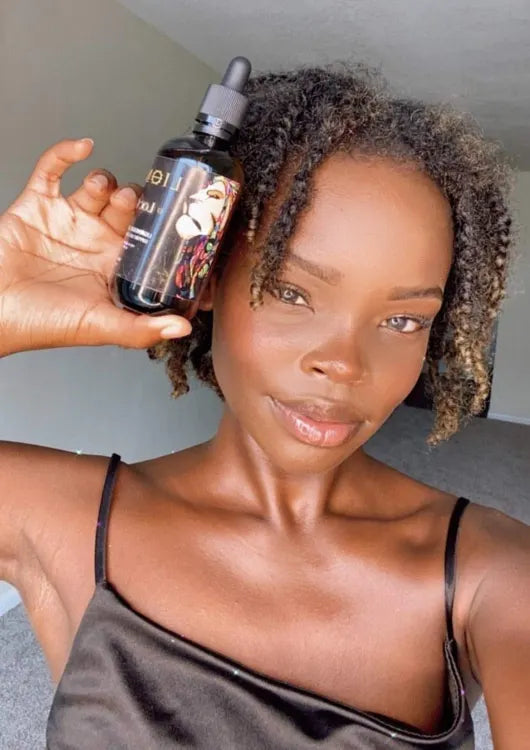 TIGHTENING SPRAY
Proprietary, organic formula that helps control loose hairs and enhances texture for easier re-twisting. Rekindle and add body to your dreadlocks with this unique composition to make your hair and skin instantly healthier, easier to lock, and pleasantly scented!
SCALP & SKIN BOOST
Salt water is an amazing exfoliate! It's also been said to help with skin itch, dryness, flake, and scalp irritation. Because salt water stimulates blood flow, it ensures more nutrients get to your hair follicles and helps with repairs.
STYLING
Flush out mercury which Is harmful to hair. Salt water reduces moisture, helps eliminate dandruff, strips oils from greasy hair, and makes your hair smoother by eliminating ecess sebum.
I am Latina with dreads. I have natural loose, curly hair already so I was nervous about not conditioning anymore. This and another hair oil I use in combination is amazing! My dreads are only 3 months old but since trying the sea salt spray, I will now buy everything they make. Great product!.
- Janice M. Boughton
Sea Salt Hair Spray For Locs
Sea Salt Hair Spray For Locs
Wonderful
Wonderful! Smells great, holds, and doesn't leave any flakes or residue.
Sea Salt Hair Spray For Locs
I Love It!
I am loving this product. I will definitely purchase this again!
Sea Salt Hair Spray FAQs
Lion Locs Sea Salt Hair Spray leaves little to no residue.
We recommend you massage it onto your scalp daily, and then cover your locs with a light coa
Yes, it's great for beginners!
Yes! Our loc product smell great. We promise you will love it.
It depends on your hair. It could be once every 2 weeks, or month but it really depends on your texture.
Our loc sea salt spray is 4oz of ocean like heaven!
All orders are processed within 2 business days and should arrive within 3 to 7 business days in the United States.