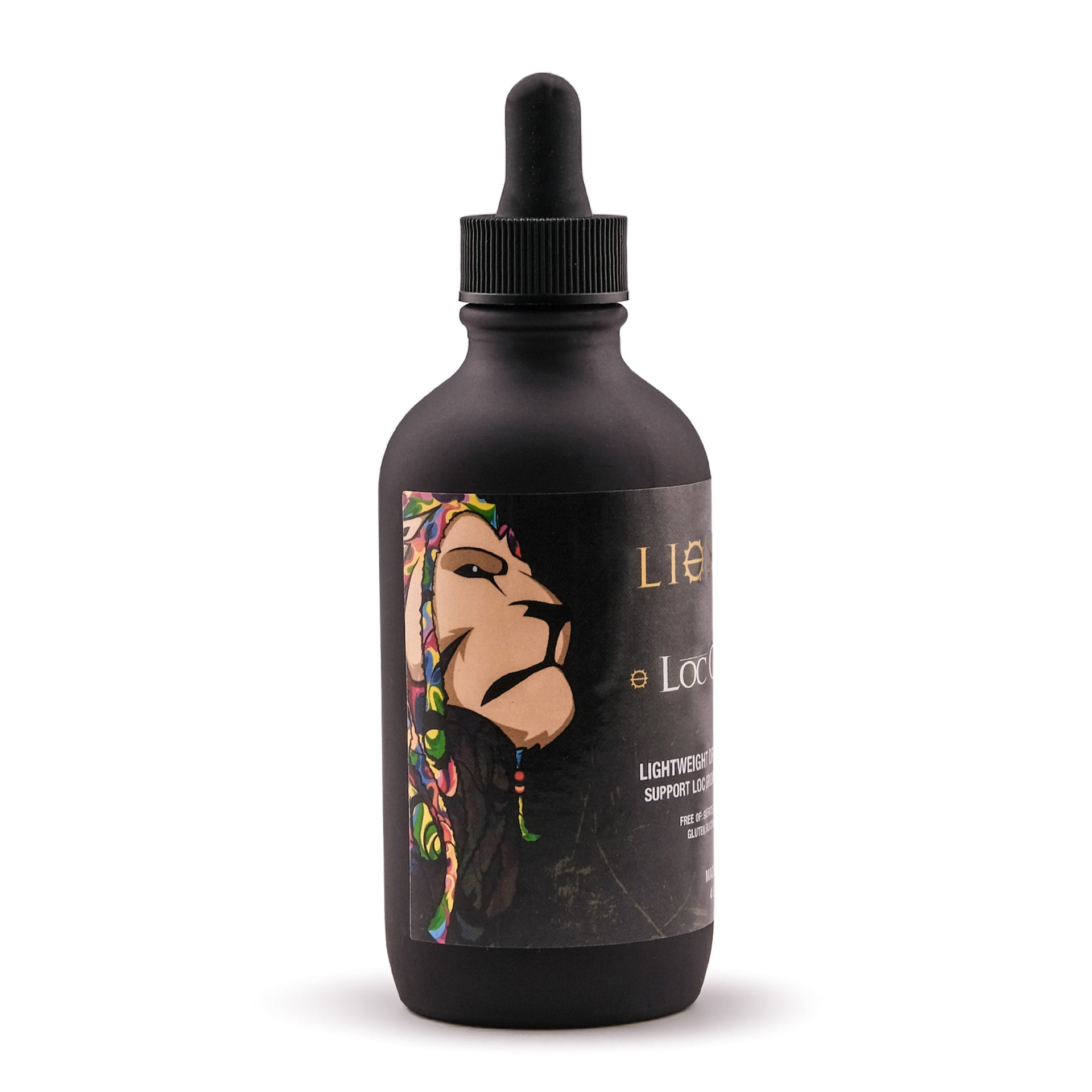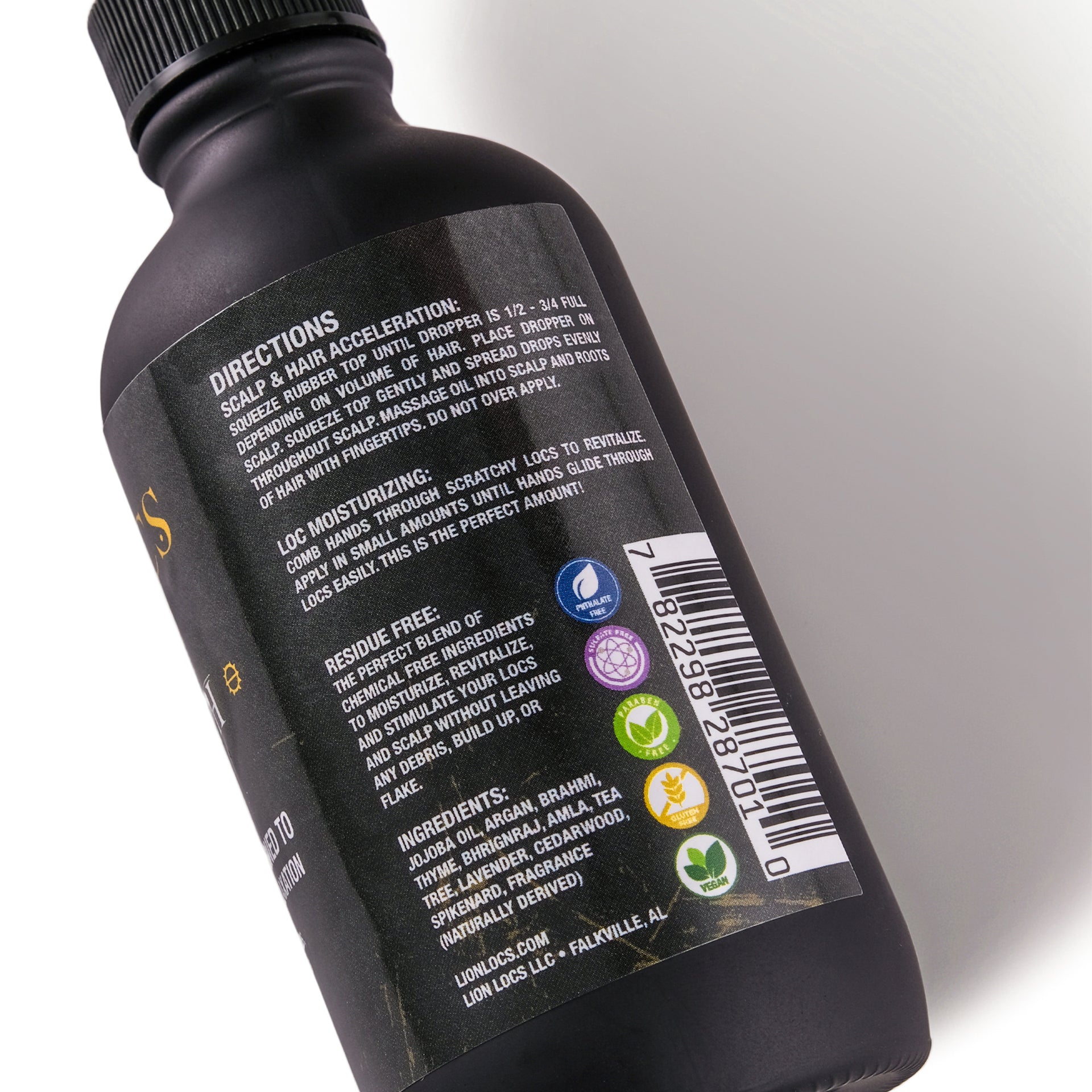 • The perfect lightweight loc oil to replenish your locks and keep them healthy and shiny
• Penetrates deep into the hair and scalp for enhanced dreadlocks growth
• Won't damage or dry out your locs
• Handpicked natural ingredients for all loc hair types
• 100% Organic, Vegan and cruelty-free
Lion Locs' Growth Oil is loved by all loc styles and types! If you want incredible locs that look, feel, and smell great -- this unique blend of organic oils penetrates and strengthens hair shafts from the inside out for nourished locs. Application is a breeze with our easy-to-use dropper by allowing convenient access directly to hair roots for a healthy moisturized scalp and improved overall hair appearance. Our styling growth oil helps battle dandruff, calm itchy scalp, and irritation from retwists, interlocking, or braids. Our Growth Oil is specially formulated with all-natural grade A organic oils such as: Jojoba oil, argan oil, brahmi oil, bhrignraj oil, amla oil, tea tree oil, lavender oil, thyme oil, cedarwood oil, spikenard oil, and ylang ylang.
Directions Hair Acceleration & Scalp Repair:

Squeeze rubber top until dropper is 1/2 - 3/4 full depending on volume of hair. Place dropper on scalp. Squeeze top gently and spread drops evenly throughout scalp. Massage oil into scalp and roots of hair with fingertips.

Moisturizing & Styling:

Comb palms and fingertips with oil through dreads to revitalize and shine. Apply in small amounts until hands glide through dreads easily. Do not overapply.
Proudly silicone and sulfate free with ingredients worth bragging about:
100% ORGANIC: JOJOBA OIL, ARGAN OIL, BRAHMI OIL, BHRIGNRAJ OIL, AMLA OIL, TEA TREE OIL, LAVENDER OIL, THYME OIL, CEDARWOOD OIL, SPIKENARD OIL, FRAGRANCE (NATURALLY DERIVED), PROPRIETARY ESSENTIAL OIL BLENDS.
Watch Our Loc Oil In Action
Oil for Dreadlocks That Works.
YES! IT REDUCES ITCHING AND DANDRUFF
YES! IT ENCOURAGES FASTER HAIR GROWTH
YES! IT IS 100% ORGANIC AND HEALTHY
Growth oil FOR LOCS
Starter Locs. Mature Locs. Oil For Everyone.
Our co wash for locs is more than just shampoo and conditioner, it's a moisturizer. It helps breakage and split ends while cleaning and nourishing your locs.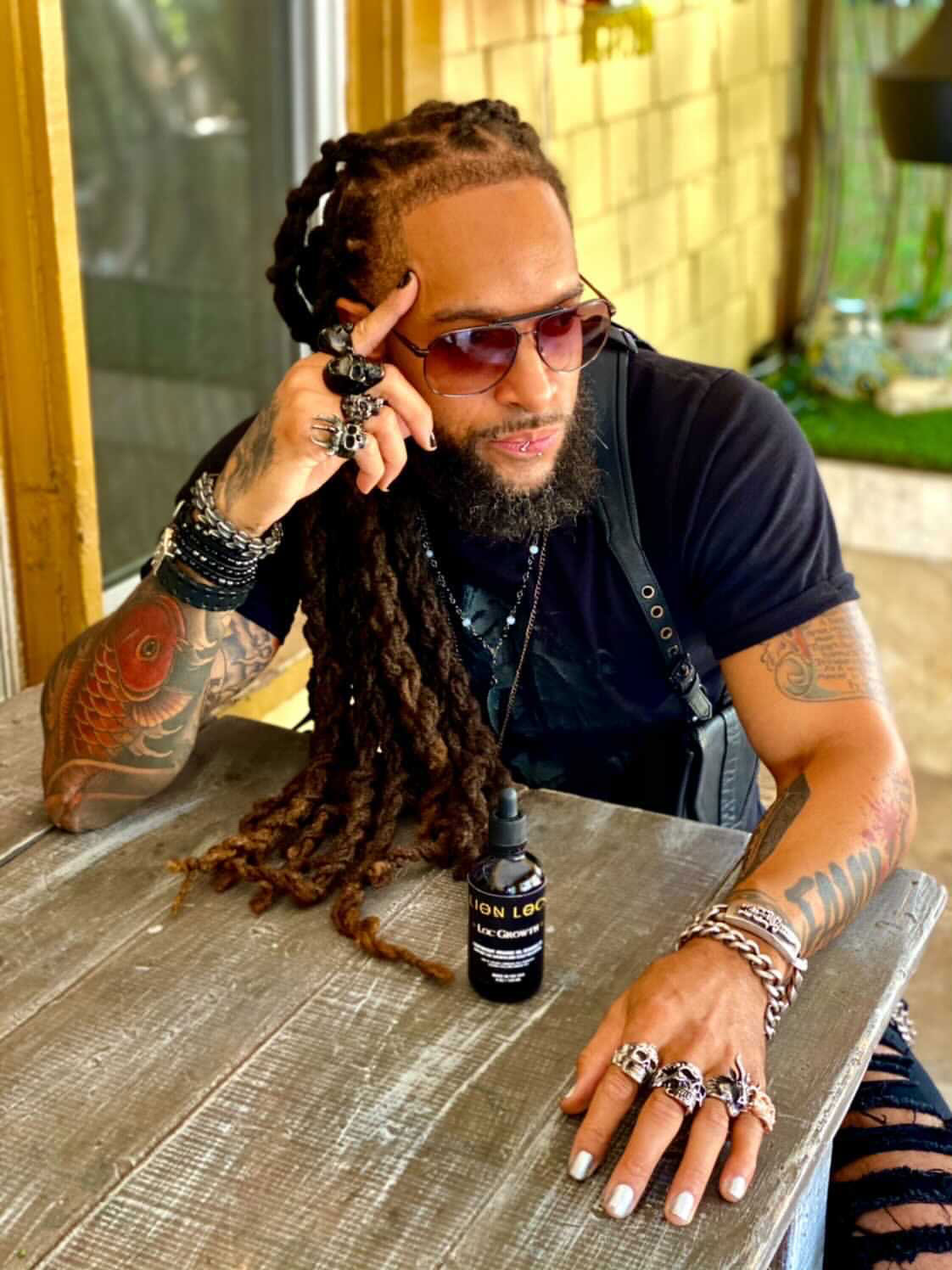 GROWTH OIL
Specifically blended essential and carrier oils targeting hair growth. Nourish your locs with the proper composition to make your hair grow faster, healthier, and look better than ever before!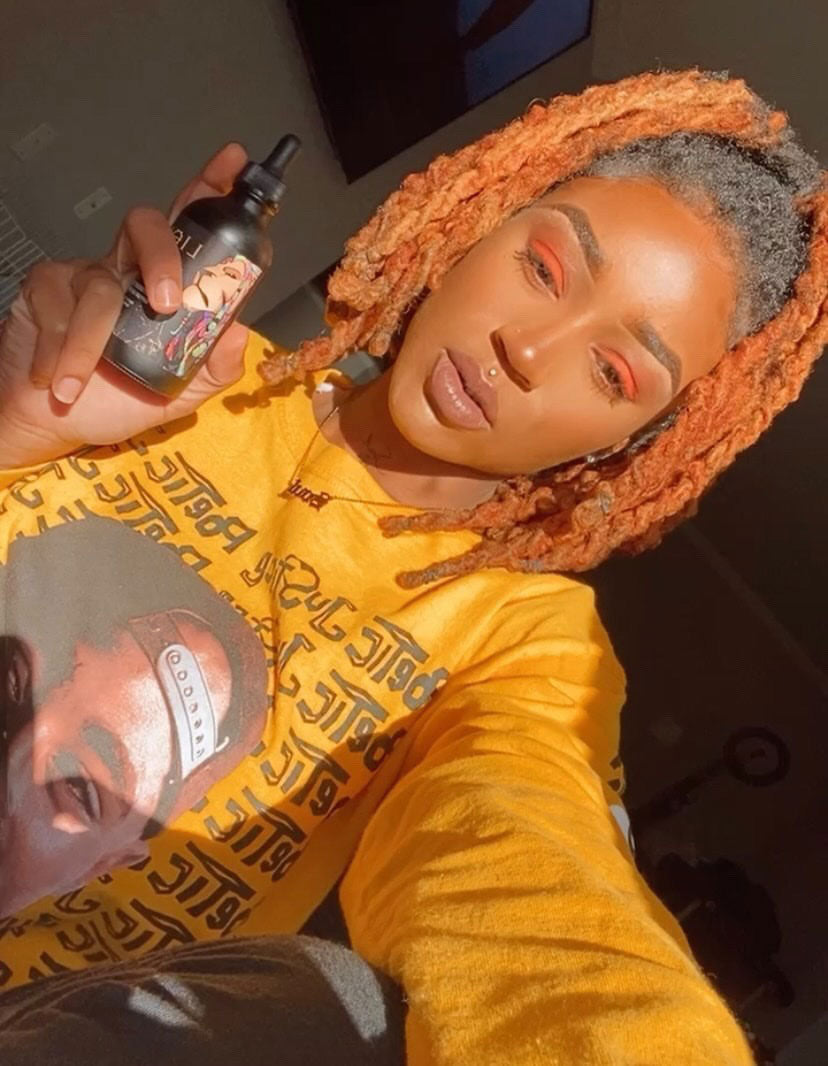 SOOTHES SCALP
Made from imported high grade essential and carrier oils that treat your scalp without adding extra residue build up. Our oil lightly penetrates into your scalp and hair roots to control dandruff, itch and irritation.
LIGHTWEIGHT
Rebuild and replenish depleted roots, dry skin, and damaged hair. Our lightweight oil blend is perfect for reviving split ends and preventing breakage without making your hair heavy and leaving oil stains.
The Truth! I swear by this stuff. I do not have your traditional set of locs because my hair is naturally very soft and curly. I found myself having issues with my hair becoming more weighed down then I am use to so I decided to try a different moisturizer...I'm glad I did! It leaves my hair lite and smelling good.
- Chef Tee
Growing very fast
Love this product so much. It makes my baby microlocs grow very fast. My loctician is flabbergasted every time I go in for my retightening appointment.
I LOVE this growth oil
This has my hair moisturized but not oily....soft & it has a WONDERFUL scent. I apply it once every (4) days (just a little bit is needed)....I will definitely continue using.
Awesome
All of the products are as advertised. Does not weigh down hair and is residue free. However, the co-wash isn't a shampoo it doesn't suds up. It's really a conditioner, but it's great. I use a cleansing shampoo like vanicream then use the co-wash afterwards and leave it in for about 15 minutes.
This isn't really a negative, I wished the rose water and saltwater spray came in bigger bottles (8 oz.) and if you want a firmer hold on your retwists buy the Firm locking moisturizer the regular will hold but not a very firm hold. Locs are shiny, healthy and frizz free. I'm happy with the results and happy I found this product.
Awesome Product!
I love all the products I use. Growth Oil, Rose Water, Moisturizer, etc. The work and smell great, all natural so they don't strip hair with harsh chemicals
Growth Oil for Locs FAQs
Yes! our loc growth oil moisturizes your scalp with natural ingredients, helping to stop dandruff at the source.
We recommend you massage it onto your scalp daily, and then cover your locs with a light coat.
Yes! Oil for dreadlocks is safe to use because it's chemical free.
Yes! Our loc oil smells great. We promise you will love it.
It depends on your hair. It could be once every 2 weeks, or month but it really depends on your texture.
There are 4 oz in a bottle!
All orders are processed within 2 business days and should arrive within 3 to 7 business days in the United States.