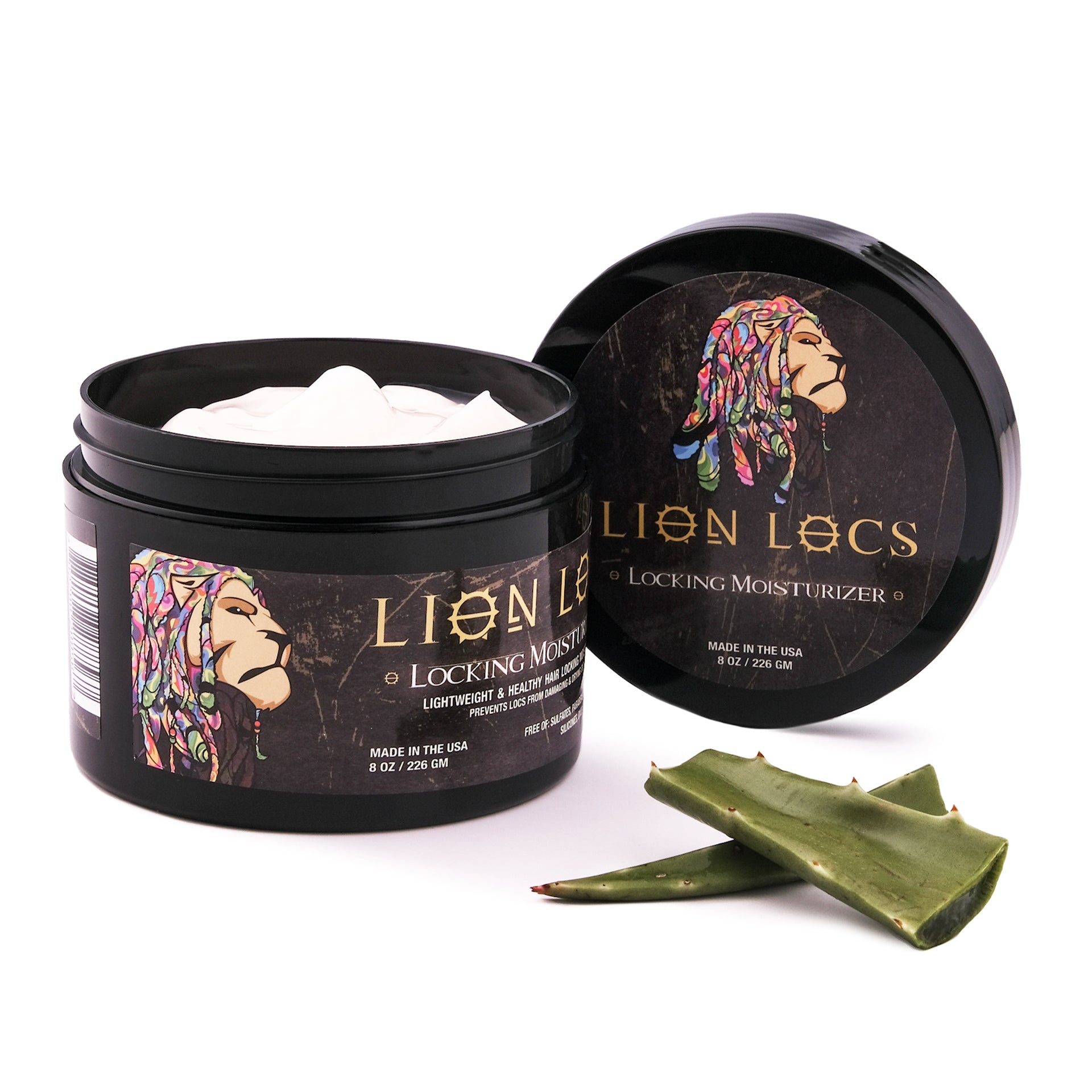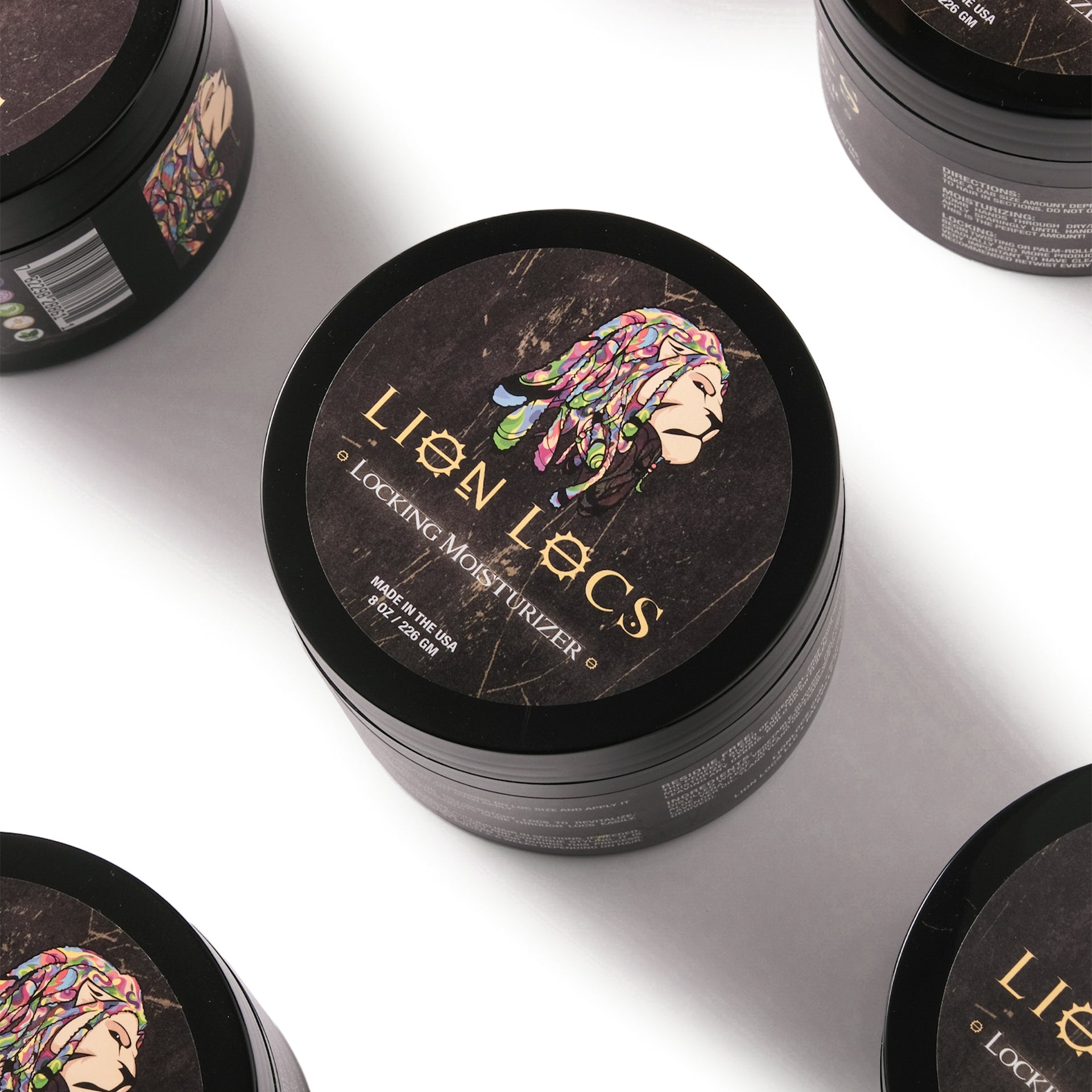 Lion Locs Loc Gel Moisturizer
• Moisturizing loc gel tames locs and curls, keeps locs healthy and prevents breakage
• Penetrates into hair and seals open hair cuticles to control frizz and tame stray flyaways
• Won't damage or dry out your locs
• Handpicked natural ingredients for all loc hair types
• 100% Organic, Vegan and cruelty-free
A vegan and organic moisturizer that's also a lightweight locking gel for ALL loc hairstyles and types no matter the color, size, or age. Our two-in-one dreadlocks formula has propelled us to be the best locking gel in the market with our unique, healthy formula that's white in color but applies on clear with absolutely no residue, build-up or debris. Unisex with a lovely scent that's welcoming to everyone, Lion Locs Loc Gel Moisturizer has it all.
Proudly silicone and sulfate free with ingredients worth bragging about:
DISTILLED WATER, VEGETABLE GLYCERIN, ALOE VERA LEAF JUICE, PVP, HYDROLYZED WHEAT PROTEIN, ARGAN OIL, LAVENDER OIL, YLANG YLANG OIL, FRAGRANCE (NATURALLY DERIVED).
See How It Works
No more itchy hair, dandruff, and skin irritation.
YES! IT'S GREAT FOR ALL LOC TYPES
YES! IT'S FOR ALL GENDERS
YES! 100% ORGANIC LOC GEL
Locking Gel for locs
How We Reinvented Locking Gel
Our Locking Gel for locs is more than just a gel, it's a moisturizer. It helps reduce itching, with no buildup. Just twist, and relax.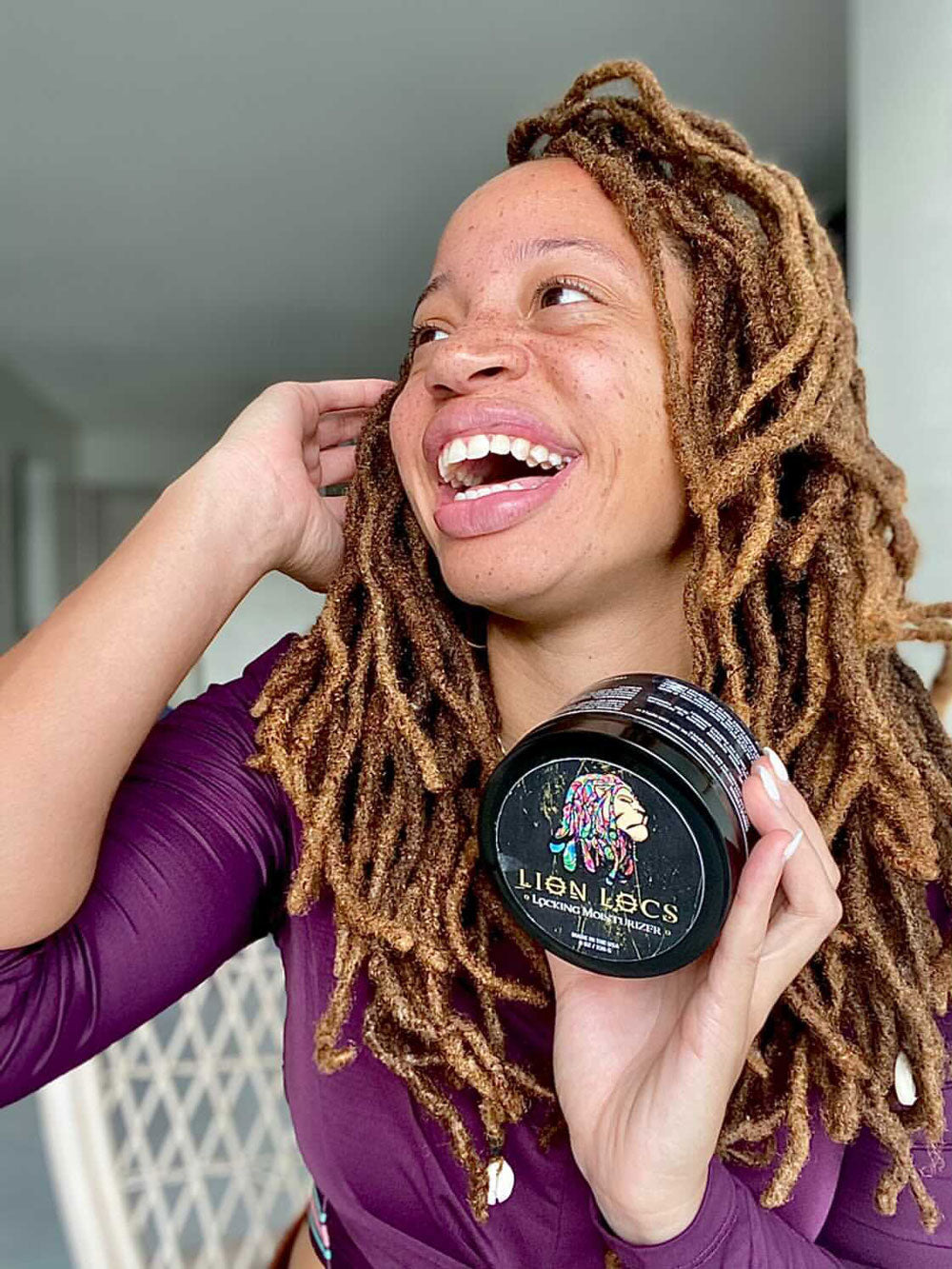 MOISTURIZING TWIST LOC GEL
Twist, hold, mold and tame your locs and curls. Nourish your locs with the proper composition of essential and carrier oils to make your hair healthier than ever before!
CONTROLS FRIZZ
Made from wax free ingredients that twist and lock without residue build up. Our gel penetrates into hair and seals open hair cuticles to control frizz and tame stray flyaway hairs.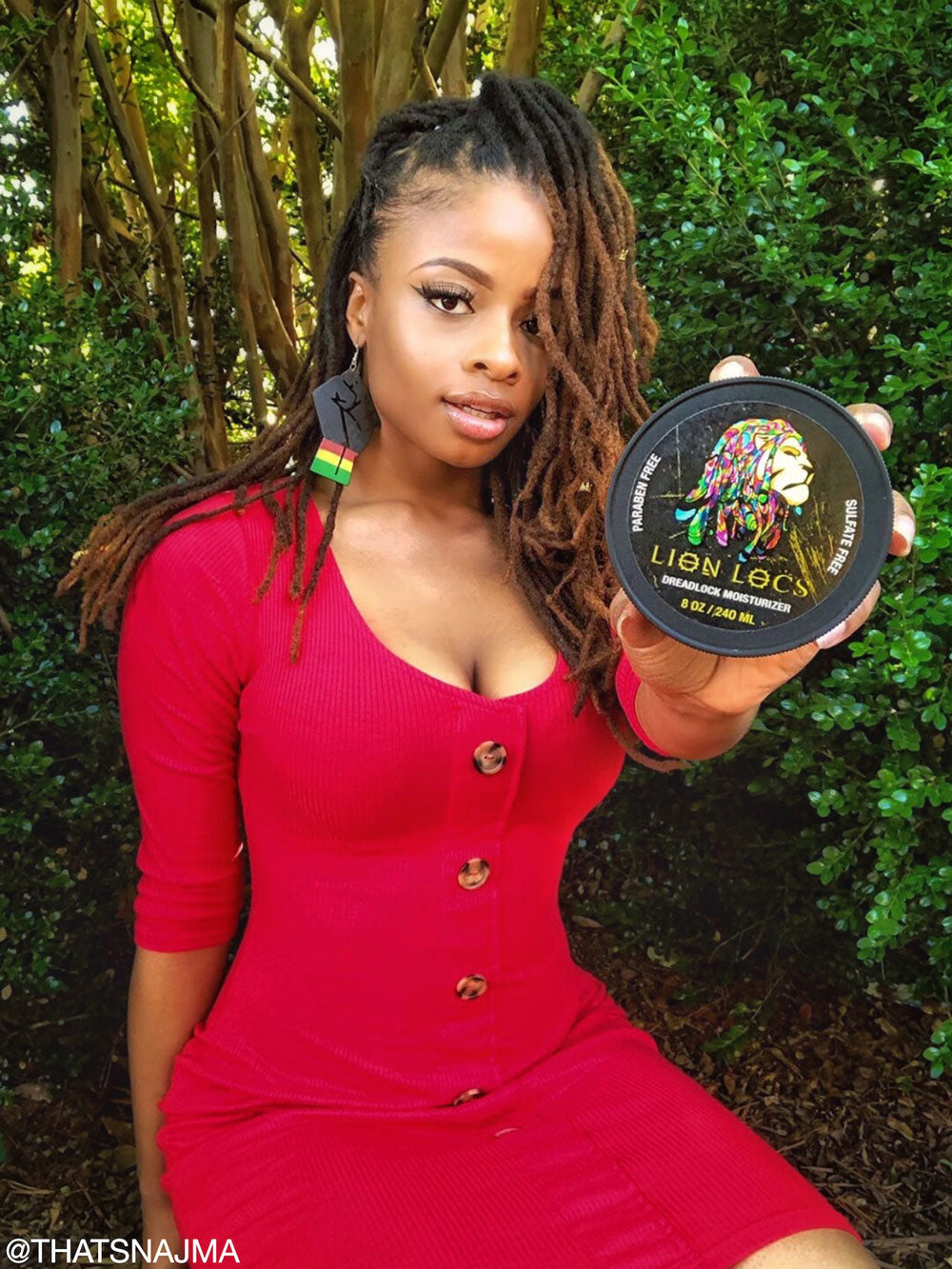 LIGHTWEIGHT & RESTORATIVE
Rebuild and replenish depleted roots, dry, and damaged hair. Our moisturizing gel lock is perfect for reviving split ends and preventing breakage.
This product is beyond amazing and should be number #1 rated over the known loc product of Jamaican mango and lime. Yes! That's right! I said that right! This product is better than Jamaican Mango and Lime.
- Jazmine
Lion Locs Loc Gel Moisturizer
great hold..zero nausea after getting re-twisted!!
great texture and hold & its vegan.
I love this vegan gel moisturizer
I love the way it makes my hair so moisturized.
Lion Loc Products!!!
I purchased all 5 of the products that they carry and I must say that the delivery process was annoying but the communication made it worth it. I love this company, I started my locs with this product and my hair loves it. Beautiful company and the products are safe for you.
Lion Locs Loc Gel Moisturizer
Dreadlock Locking Gel FAQs
Yes! Lion Locs products moisturize your scalp with natural ingredients, helping to stop dandruff at the source.
Yes! Lion Locs products moisturize your hair with natural ingredients, helping to repair and prevent split ends.
Lion Locs is made from 100% organic ingredients, and uses essential oils with natural benefits where other companies use harmful chemicals.
Absolutely not! Only vegetable-based glycerin is used in Lion Locs products.
Washing your locs too often might lead to your scalp becoming itchy and dandruff-prone, while not often enough can cause build up. Ultimately it depends on your personal biology and activity level but Lion Locs products can also help offset moisture loss from shampoo.
The Lion Locs Locking Moisturizer comes in an 8 oz. quantity
We ship products within 1 to 2 business days.